Attention – Fitness Centre Users
January 10, 2014
Attention: Fitness Centre Users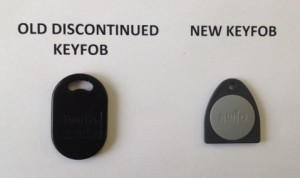 On January 31, 2014 the current keyfob system will be discontinued.
To gain access to the Fitness Centre, please visit the Township Office or contact John Chellew prior to the cut-off date above to receive your new keyfob.
You are not required to pay an additional $10 deposit to receive a new keyfob. Please return your old keyfob to the Fitness Centre or the Township Office after the cut off date.
Thank you