CodeRED is an emergency notification service by which public safety can notify residents and businesses by telephone or cellular phone about emergency situations. The system is capable of sending messages only to specific neighborhoods or the entire community.

Alert Ready
What is Alert Ready?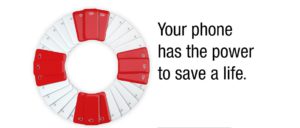 Alert Ready is designed to deliver critical and potentially life-saving alerts to Canadians through television and radio. The Alert Ready system is developed in partnership with federal, provincial and territorial emergency management officials, Environment and Climate Change Canada, The Weather Network and the broadcasting industry and wireless service providers, to ensure you receive alerts immediately and know when to take action to keep yourself and your family safe.
Starting April 6th, in addition to TV and Radio, Alert Ready will be sending life-threatening emergency alerts to cell phones and wireless devices that are compatible with Wireless Public Alerting (WPA). In order for emergency alerts to be received on a wireless device, three conditions must be met. The wireless device must be:
1. An LTE-device like a smartphone (LTE is commonly referred to as "4G LTE")
2. Wireless public alerting (WPA)-compatible
3. Connected to an LTE cellular network at the time the emergency alert is issued.
Please see the following link for more information and frequently asked questions.
---
Emergency Preparedness Week – May 2-8, 2021
Emergency Preparedness Week is an opportunity to encourage Canadians to take concrete actions to be better prepared to protect themselves and their families during emergencies. This year marks the 25th annual Emergency Preparedness Week.
This year, the COVID-19 global pandemic has had an unprecedented impact on Canadians. While governments at all levels are working hard to keep Canada safe; now, more than ever, we understand that we all have a role to play in emergency preparedness. You can help to protect yourself, and others, against COVID-19 by staying informed. We encourage all Canadians visit www.Canada.ca/coronavirus for the latest information on the response to COVID-19 and more tips on how to continue to help prevent the spread.
As we continue the fight against COVID-19, we know that we remain at risk of other disasters and natural hazards, including flooding, storms and wildfires.
#ONReady
#EPWeek2020
#AreYouReady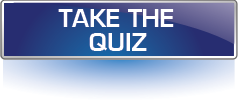 ---
Seniors and Emergencies
Seniors and Emergencies
Seniors Guide & Form_En_PDFUA
---
Emergency Prepareness:
Each year, thousands of Canadians face emergency situations that could forever alter their lives. It is important to have a plan in place before an emergency happens. Don't be caught off guard!
The following suggestions, adopted from Emergency Management Ontario will help you and your family prepare in the event of an actual emergency:
Identify the risks in your community. The Township of Nipissing is susceptible to many different types of emergencies, including Wind Storms, Flash Floods causing Road Washouts and Rising Lake Level Floods, Forest fires, Public Health Emergencies, Blackouts, Transportation (HAZMAT) Accidents and even Tornadoes!
Walk around your house and property to identify dangers. Do you have unsecured material in your yard or loose branches high up in the trees that could have the potential to be hazards in a windstorm or tornado to your family or neighbours? Do you have sandbags and a supply of sand ready, if you live on or near areas prone to flooding?
Choose an out-of-area contact. Ideally, this person should be someone each member of the family can telephone or e-mail in case of an emergency. Be sure to choose someone far enough away so as not to be affected by a similar situation.
Decide on temporary accommodation. This could include a friend's house or a motel, where you could take up a temporary residence (including your pets) in the event of an evacuation.
---
Emergency Prepareness: Build a Kit
Website: Build a kit (link opens in new window)
Print and read the 72 Hour Emergency Kit [PDF]. Each member of your family should prepare a kit, including storing enough water, food, medicine, money and clothes to comfortably survive for three days.
Website: 72 Hour Emergency Kit (link opens in new window)
---
Emergency Prepareness: Make a Plan
Website: Make a Plan (link opens in new window)
---
Pets and Emergencies
Your family emergency plan should include your pets as they depend on you for their safety and well being. Click on the link below for more information about pets and emergencies.
Pet Brochure v1 4 2011-05-09 FINAL
---
Other Safety And Emergency Preparedness Sites:
Brochures (PDF):
---
Public Weather Alerts for Canada
Website: Public Weather Alerts for Canada (link opens in new window)
Ontario's Emergency Public Warning System is a tool that provides timely and accurate information to Ontario residents, businesses and visitors during an emergency. The system allows Ontarians to receive three types of warnings – Red Alerts, Emergency Information Advisories and Tornado Warnings.
---
MTO-511
Ontario 511 is an abbreviated telephone number, part of a North American traveller service, offering 24/7 bilingual information on Winter Road Conditions, Closures and Construction information and other features. Please visit their website at www.ontario.ca/511 or by clicking the link below.
Website: MTO – 511 (link opens in new window)