MEMORIAL TREE
INFORMATION REQUESTED:
On December 15, 2020, a report was received that a memorial tree was cut down at the Township of Nipissing Union Cemetery.
If you have any information on this incident, please contact the Township Office at 705-724-2144 or admin@nipissingtownship.com.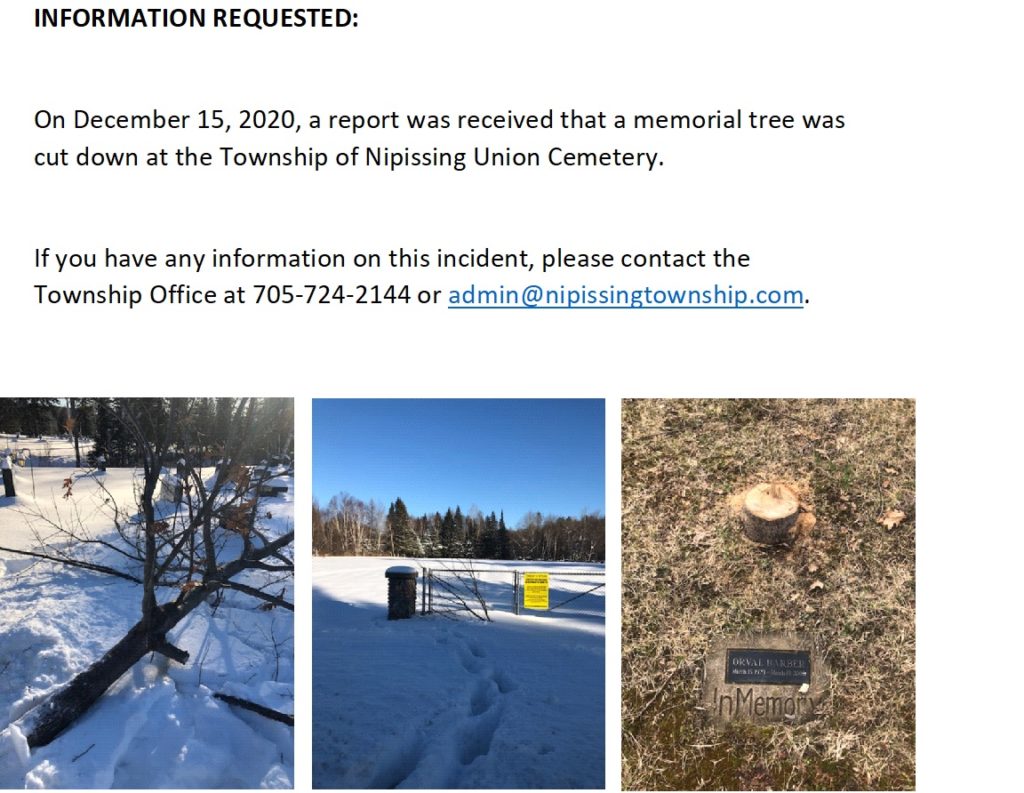 TOWNSHIP OF NIPISSING
CEMETERY RESTRICTIONS
In response to COVID-19
Provincial gathering restrictions during COVID-19 mean that only five people are permitted to be together, while practicing physical distancing of at least two metres (six feet) apart.
Social gatherings of more than five people are prohibited by O.Reg. 52/20.
Please do not drive vehicles onto the cemetery grounds at this time as the roadways have not been prepared for public use.
We understand how hard this on families. Unfortunately, these are necessary restrictions for everyone's safety.
Thank you for your understanding and cooperation.
Nipissing Union Cemetery
4506 Highway 654
St. John's Alsace Cemetery
3353 Alsace Rd
Commanda Cemetery
18 Bennett Road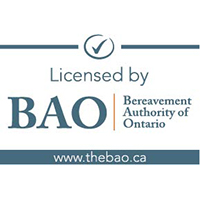 Cemetery definitions, policies, and rates:
Please click on the links below for various forms and regulations:
2012-40-Cemetery-regulations
Foundation Request Form
Burial Request Form