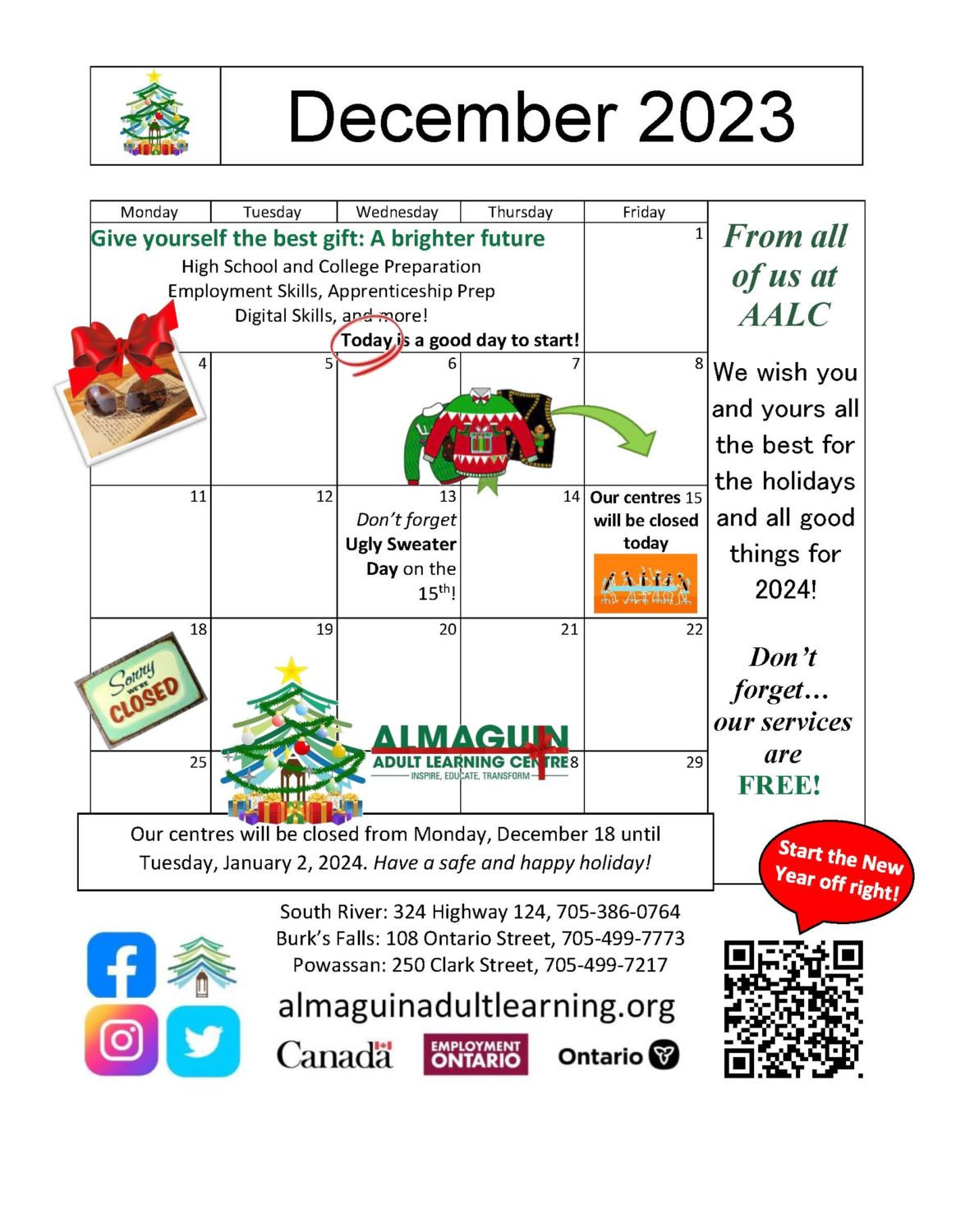 December 2023 Calendar of Events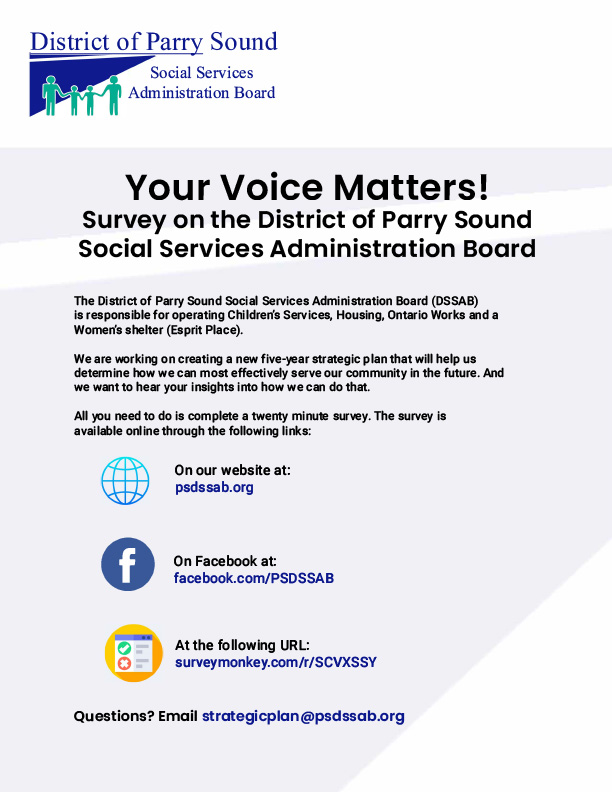 We are represented by the : District of Parry Sound Social Services Board, DSSAB
DSSAB
---
211 Information Line:
Phone Number: 211
Providing information on:
Work/financial help
Childcare services and information
Housing
Women's shelter
Assistance with heat/rent/energy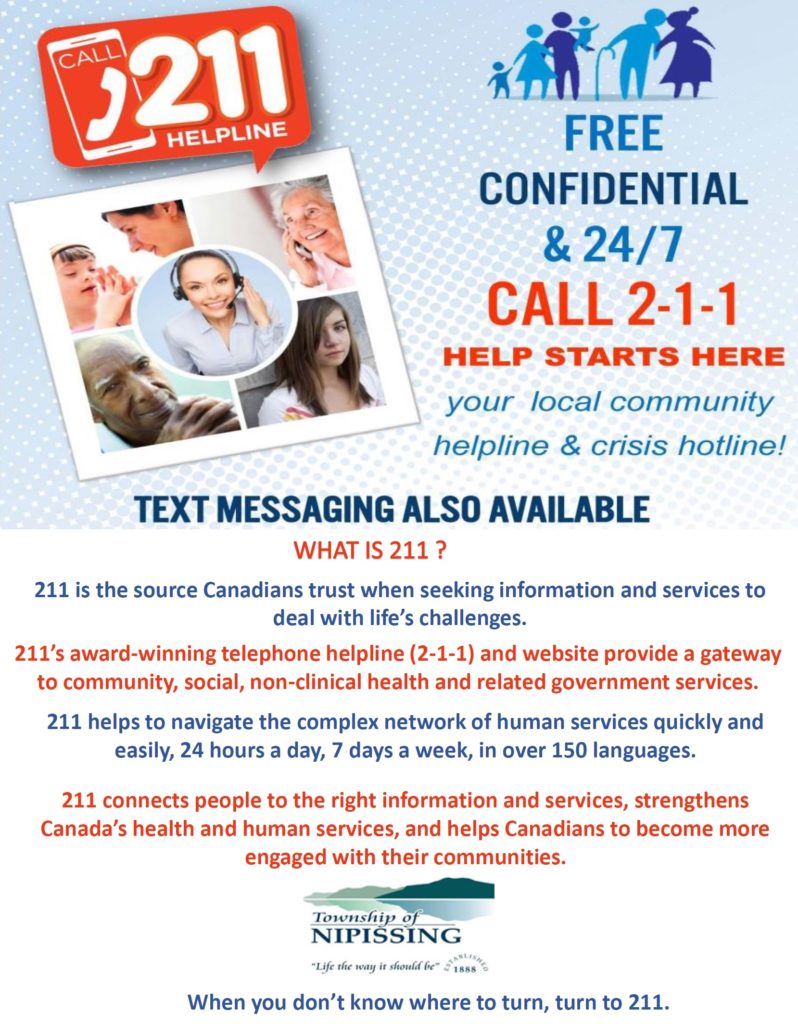 ---
Almaguin Adult Learning Centre
Educate, Inspire, Transform: Complete high school, prep for college or gain employment skills. With centres in Burk's Falls, South River and Powassan we assist our clients upgrade their education and employability by improving their literacy levels. Beyond the three R's, we help improve the digital literacy, critical thinking and personal management skills needed to be successful, lifelong learners.