Township of Nipissing Policy and Procedure for Proof of Vaccination
ATTENTION:
Effective September 22, 2021 patrons seeking access to the Fitness Centre will have to prove that they are fully vaccinated against Covid-19, This will have to be done at the Township Office or at the Fire Station with the Fire Chief if available. This will only have to be done one time, after proof your fob will be activated and a note will be put on your file.
If you have any questions or concerns, please contact Will Bateman
Thank You for your understanding
Will Bateman, firechief@nipissingtownship.com
Fire Chief, CEMC, Municipal By-law Officer 705-752-2772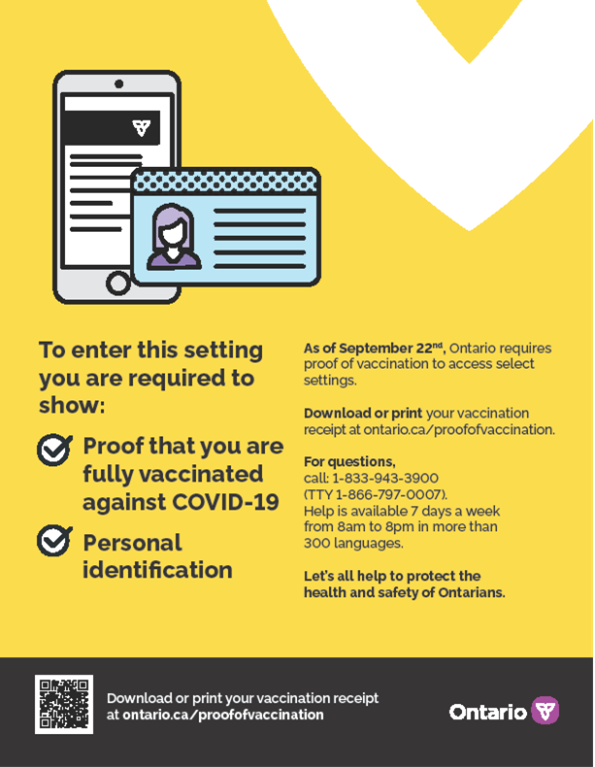 FITNESS CENTRE IS RE-OPENING
Thank you for your patience as we navigate through the Safe Re-Opening of the Township of Nipissing Fitness Centre.
Our target for re-opening is the week of August 9th.  There have been upgrades to the heating/cooling and ventilation system at the Community Centre.  Routine equipment maintenance is required before we can open, to ensure that the equipment is functioning properly after being left dormant since closing on March 16, 2020.
New hours for the Fitness Centre will be implemented upon re-opening.
Opening for 24- hour access with a daily closure scheduled for cleaning and maintenance.
Closed EACH DAY from 8 p.m. to 10 p.m. for cleaning.
Safety Reminders:
Please use the cleaning solution and paper towel available to clean and wipe down all equipment once you have finished using it.
Maintain 2 metres (6 feet) social distance between yourself and any other member using the Fitness Centre.
There will be a maximum of 4 people permitted within the Fitness Centre at one time.
Facial coverings will be required, as required by the North Bay Parry Sound District Health Unit.
Letters have been mailed to members advising of pro-rated paid membership dates.
Please contact the Township Office if you have any questions or concerns.
Payment Options Fitness Centre
Fitness Centre Access available 5:00 a.m. to 11:00 p.m. DAILY
Swipe Card Access:
Swipe Card $10.00 Refundable Deposit required with each purchase.
Note: Swipe Card option is not available for the Daily fee rate
Membership Options:
$200.00 per year (Individual)
$ 120.00 6 months (Individual)
$ 60.00 3 months (Individual)
$ 25.00 per month (Individual)
$150.00 per year (Seniors)
$150.00 per year (Students)
$325.00 per year (Family of 2)
$ 10.00 per Fob
For additional information please contact the Township Office at 724-2144.
---
New for 2014/2015
The Township of Nipissing has received $15,000 in assistance from the Ontario Trillium Foundation over 12 months to install a four station multi-gym system at the Fitness Centre. Funds were also used to purchase two indoor cycles, a seated elliptical trainer, a summit trainer, free weights, a punching bag and stand, rubber floor mats and accessory items. The new equipment, in a high-quality and safe environment, will encourage more people to engage in a healthy lifestyle. Grant Approval Date : June 26, 2014
The Township of Nipissing appreciates the Ontario Trillium Foundations continuing support of this facility.

---
New for 2013
Construction of a new accessible washroom facility, upgrades of the entrance to the lower level and installation of steps to building and upgrades to the roof supports over the covered entrance to address structural issues where all constructed in partnership with the Canadian Federal government.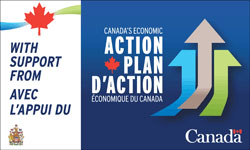 New equipment at the Fitness Centre. Three new treadmills, two elliptical trainers, two recumbent bikes, and one Powerplate. All purchased with assistance from the Ontario Trillium Foundation.